As an Amazon Associate and affiliate with other third parties, HappyGiftsForKids earn from qualifying purchases and display advertisements.
Top 100 Amazon Best Sellers Toys and Games
Amazon Holiday Toy List
Cheap Discount Toys Online (Valid until Friday 10/08/2021)
Best Marble Run for Kids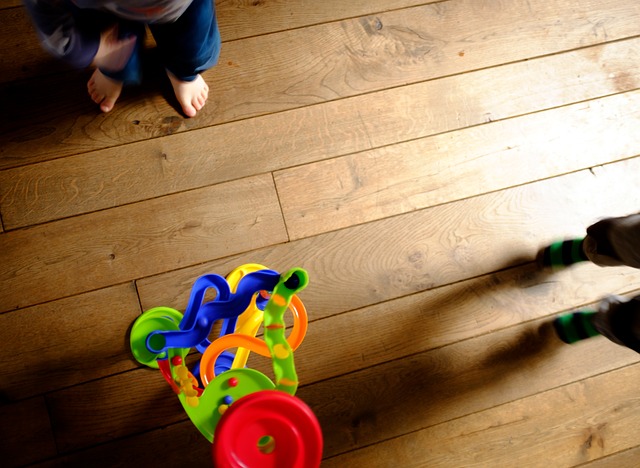 A great gift for kids is something that kids would enjoy and learn something from while playing. This is probably the reason why many parents prefer giving the best marble run sets for their children. Marble run has a lot of things that can teach children like hand-eye coordination, logical skills, color recognition, shape recognition, STEM, basic fundamentals of Physics and a lot more. Kids will enjoy constructing the tracks by following instructions or plan or they can simply come up with their own. 
Another good thing about marble run is that it is not gender specific. Both girls and boys will appreciate and enjoy playing this game. They can even play and construct the tracks together and create new friendships. Adults can also join in the fun with kids and help them build the tracks. This is a good bonding activity for the whole family. 
Since there are different kinds of marble run available, here are some guidelines on how to look for the best quality marble run toy according to age.
Best Marble Run for 2 Year Old
When looking for the best marble run for 2 year old kids, it is important to always check the box and look for the recommended age. Most manufacturers create toys that are age appropriate and include it on the box as reference. Since marble runs contain marble, be sure to check the size of the marbles. If they are too small, it will not be safe for children who are 2 years old.
Aside from the marbles, look for marble runs that are colorful. This will help kids at this age recognize color easily. Colorful things are also attractive to kids at this age and will keep them interested. Materials should also be kid friendly, stay away from toys that are made of harmful materials. It is also nice if the marble run is easy to build or is ready made already.
The Hape Roller Derby is one example of a marble run that is perfect for kids aged 2 years old. It is made of quality wood, water-based paint, has different colors, has bigger marbles compared to typical marble runs and has peek-a-boo holes for added fun.
Read more about Best Marble Run For 2 Year Old and Up
Best Marble Run for 3 year old
Three year old kids can understand much better and better perception of things compared to 2 year old kids. Finding the best marble run for 3 year old kids has almost the same criteria with 2 year old toys. It should be colorful, age appropriate, made of non-toxic materials and easy to understand instruction. Marbles used can be a little smaller compared to those intended for 2 year old children. 
Victostar Marble Run Building Blocks Construction Set is nice marble run for 3 year old kids. It is colorful, challenging enough for 3 year old kids, develops fine motor skills and cognitive skills. Kids would definitely enjoy building the blocks together and watch the marbles roll until the end.
Read more about Best Marble Run For 3 Year Old and Up and see for yourself some of the best marble runs for toddlers.
Best Marble Run for 4 year old
Four year old children are more curious and experimental. This is why they may no longer appreciate toys that are too simple and easy. Good thing there are marble runs that are designed especially for kids at age 4. Apart from checking the recommended age in the box, look for marble runs that have an added feature or has other parts and accessories. 
The MindWare Aqua Maze Marble Run just passed all the criteria as it can be played with water for added fun. The water splashing as the marbles make their way to the bottom just make this game more interesting and exciting. This is a perfect gift for curious kids who want something new and different.
Read more about Best Marble Run For 4 Year Old and Up
Best Marble Run for 5 year old
Five year old kids may find marble runs that are too simple and has lesser pieces boring already. So, when buying a marble run set for children aged 5, make sure to check the number of pieces, the more the better as it gives the children more chance to design and build different tracks. Having too many colors may not be that important already but it is still nice to choose something that is pleasing to the eye.
The MindWare Mega Marble Run is just what five year old kids need as it has 200 track pieces and 40 marbles. The more track pieces the bigger tracks they can create and more possible designs. Kids would definitely spend hours playing with this toy and would continue to enjoy this set even when they reach 6 years old.
Read more about Best Marble Run For 5 Year Old and Up
Best Marble Run for 6 year old
Aside from more pieces and creating bigger tracks, six year old kids would also love to see action pieces in their marble runs. Semi-transparent building pieces is also great so kids can follow and see how each marble roll down the tracks. Kids aged 6 may be older but they are still children and materials used still need to be safe and non-toxic. Regular sized and glass marbles are also safe for kids at this age already.
The Marble Genius Marble Run Super Set is a nice choice for 6 year old kids as it uses regular sized marbles and translucent building pieces. This would allow kids to see what is happening inside the tracks as the marbles slide.
Read more about Best Marble Run For 6 Year Old and Up
Best Marble Run for 7 year old
As children grow older, they tend to look for more thrilling and actin pack games. This is true with 7 year old kids. They can now understand the concept of healthy competition and enjoy interactive games with other children. When looking for marble runs for 7 year old kids, look for something that they can share and play with other children. 
The Quercetti Marble Skyrail Race is just right for those who are looking to engage and challenge other kids. This marble run has two parallel tracks that kids can roll marbles on simultaneously and see which marble can reach the bottom first. It is highly engaging and can teach children about healthy competition and sportsmanship.
Read more about Best Marble Run For 7 Year Old and Up
Best Marble Run for 8 year old
Marble run for 8 year old kids do not necessarily need to have a lot of pieces. It just needs to teach them something different like gravity or has additional challenging activities that kids need to solve. Children at this age would like to think and use their brains to solve different problems. 
Think Fun Gravity Maze teaches the children the concept of gravity plus it has additional challenges that kids need to resolve in order for the marbles to move through. Another educational and entertaining marble fun not only for 8 year old kids but also older people.
Read more about Best Marble Run For 8 Year Old and Up
Here are some specific marble run products available in the market that could be suited for the enjoyment of kids and adults alike. Check out these marble run reviews.
You can find the following products: