As an Amazon Associate and affiliate with other third parties, HappyGiftsForKids earn from qualifying purchases and display advertisements.
Top 100 Amazon Best Sellers Toys and Games
Amazon Holiday Toy List
Cheap Discount Toys Online (Valid until Friday 10/08/2021)
Best Chemistry Sets for Teenagers
The next one is a very good choice for a chemistry set for teenagers. This chemistry board game would interest the teens, and it's also educational at the same time.
Best Chemistry sets for teenagers


This game with its name alone sounded like a good Chemistry game set. Compounded is a game about building chemical compounds through careful management of the elements, with its fair share of social play and trading, and just a dash of luck.


In a Compounded gameplay, players need to take on the roles of lab managers. Each player needs to be fast in completing the most compounds before they are completed by the other players or be destroyed in an explosion.

This game is recommended for ages 13-15 years old, and it could be played by 2-5 players. This awesome strategy game takes about 30 to 90 minutes of playing time.


Pros:
This is a top-level game, and it helps with learning basic Chemistry
Learning this game is not very difficult
The quality of the packaging and board and pieces is excellent
Good game and worth the cost.
This is a beautifully constructed game
Great fun
Cons:
Watching on Youtube on how-to-play it is much better than reading the instructions itself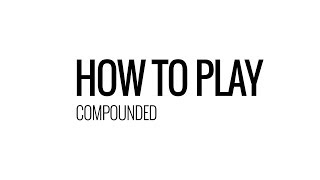 Where to buy:
For more best science kits for teens, please click this Amazon link.