As an Amazon Associate and affiliate with other third parties, HappyGiftsForKids earn from qualifying purchases and display advertisements.
Top 100 Amazon Best Sellers Toys and Games
Amazon Holiday Toy List
Cheap Discount Toys Online (Valid until Friday 10/08/2021)
What is Moon sand?
Moon sand has a  crumbly texture and similarly looks to the surface of the moon. It could also be molded when played with thus making it also fabulous for open-ended play. Many varieties are designed for play using moon sand for sandbox and for creating structures too.
DIY Moon Sand Recipe
This DIY moon sand uses only 2 ingredients for enjoyment at play for your kid. It only takes 10 minutes to do it. 5 minutes to prepare and 5 minutes to make it.
All you need is 8 cups all-purpose flour, not gluten-free, and 1 cup baby oil or any oil that you'd prefer
You'll be needing a mixing bowl and dough blender for your tools.
Moon sand instructions: 
• Put all ingredients into a large mixing bowl
• Mix the baby oil and flour well by using your dough blender
• It would take around 10 minutes to get everything completely incorporated and mixed well
• Put it in a large container outside, and your kids could play freely with it at once
• Store the moon sand in a clear plastic bin after each play
You could add measuring cups, spoons, molds, and other items into the bin for an even more sensory experience for the kids.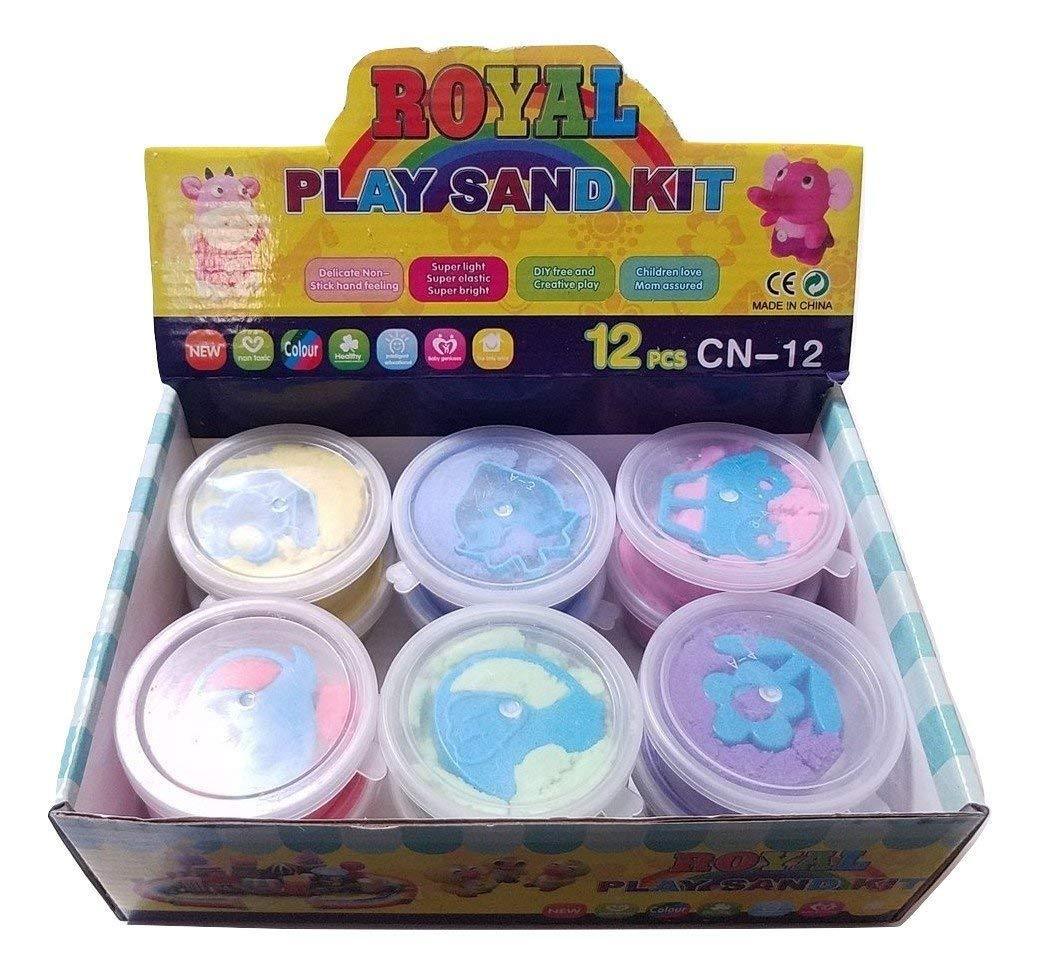 This amazing sand lets you bring the beach to your home. Your kid can mold the sand over and over again with its never dry out formula and easy cleanup advantage after playtime of the kids.

Each container includes 60 grams of play sand and 1 piece mode.


Pros:
Improves fine motor skills
Improves the development of imagination
A special mixture of sand that doesn't dry out
It could be used again and again
Premium quality
Non-toxic
Mess-free
Comes in 12 small containers
Cons:
No negative reviews so far
Where to buy: