As an Amazon Associate and affiliate with other third parties, HappyGiftsForKids earn from qualifying purchases and display advertisements.
What a sophisticated toy this is! The Virtual Preschool Learning System sounds exactly what it is. It's your child's first teacher. It looks like a television created for kids that they can take with them everywhere. Although, parents should be on standby since this is not a cheap electronic learning toy—if it can even be called a toy. It's not a complicated tool, too. The toddler will learn things without having to press buttons. It's really a virtual teacher where children can learn their 123s, ABCs, colors, shapes, and words, among others.
Let's explain more about the actual learning system. It's called a virtual preschool because the child will basically learn various subjects: literacy, numeracy, communication and even songs. There is also a time to hear stories and a time for creativity. Just like school, the child will learn from different teachers: Mr. Goose, Mr. Frog, Monkey, Fox, Hedgehog, and Pig. While it looks like a TV made for children, the kid's education will not be disrupted by commercials. You know what else? Parents can download the free mobile app where they can monitor the progress of their child.
AILA or the Animal Island Learning Adventure created the virtual preschool product to help children have a head start on learning. It's aptly called Animal Island because it is the setting of this virtual school. This comes at a perfect time when people, especially children, are advised to stay at home because of the coronavirus pandemic.
Pros:
Hands-free learning
Fun virtual teachers
Basically a TV without commercials
Parents can monitor through an app
Parents will enjoy it too
Cons:
Parents need to be tech-savvy to maximize the benefits of this tool
You can't skip or pause the lesson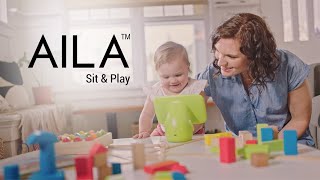 Where to buy: