As an Amazon Associate and affiliate with other third parties, HappyGiftsForKids earn from qualifying purchases and display advertisements.
Top 100 Amazon Best Sellers Toys and Games
Amazon Holiday Toy List
Cheap Discount Toys Online (Valid until Friday 10/08/2021)
Best Electronic Learning Toys for 2-Year-Olds
Is it okay to give two-year-old children electronic toys? It depends on the technology. It's definitely not the time to give children of that age smartphones and tablets. For one, these are quite expensive to be handled by kids who have the propensity to throw things. That's part of their growth. 
Children are curious by nature. Throwing things allow them to discover the effects of their action. So, if your cellphone gets damaged because you gave it to your toddler, then you only have yourself to blame. But the cellphone is not the only technology that you can offer your child. There are various other electronic toys in the market. 
What's really appropriate electronic toys for children, especially two-year-old kids, are those that allow them to learn. There are many electronic toys in the market, and here, we will show you some that is great for toddlers. A good electronic toy should be fun so that it won't find itself on the floor. Children need to be entertained while also learning the basics. 
Children love to roleplay. Many times, they follow what the adults are doing. If they see their parents typing away on their laptops, they want to do that, too. So, when mom and dad are away, and the laptop is open, there is a big chance that the child will steal the time to type on the laptop. Playing make-believe is actually a good exercise for the kids. It helps develop their capabilities. With LeapFrog's My Own Leaptop, you don't have to worry about your children messing with your computer anymore. 
This electronic learning toy is great for children two to four years old. This is when kids learn the basics and My Own Leaptop has everything that a child should learn. First off, the alphabet. Children won't know words unless they master the alphabet. The alphabets are also linked to animals, which is yet another lesson important for youngsters. There is also music and rhythm. It is important that children are also entertained while learning, and music will certainly attract them more to the toy. Other things they learn from the Leaptop are media literacy and pretend play. This toy will also broaden the child's vocabulary. 
It's no surprise that this is a well-thought-out product. LeapFrog has been in the business of creating innovative technology for children for over 20 years. The company's goal is to help expand every child's knowledge as well as imagination. The company has received several awards over the years. 
Pros:
Fun & educational
Allows children to copy adults
Will last the child a few years
Large screen
Cons:
Warranty is only 3 months
May be simplistic for older kids
Screen doesn't have backlight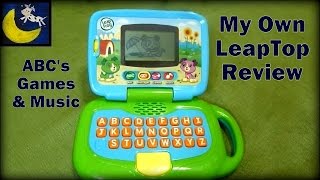 Where to buy:
What a sophisticated toy this is! The Virtual Preschool Learning System sounds exactly what it is. It's your child's first teacher. It looks like a television created for kids that they can take with them everywhere. Although, parents should be on standby since this is not a cheap electronic learning toy—if it can even be called a toy. It's not a complicated tool, too. The toddler will learn things without having to press buttons. It's really a virtual teacher where children can learn their 123s, ABCs, colors, shapes, and words, among others. 
Let's explain more about the actual learning system. It's called a virtual preschool because the child will basically learn various subjects: literacy, numeracy, communication and even songs. There is also a time to hear stories and a time for creativity. Just like school, the child will learn from different teachers: Mr. Goose, Mr. Frog, Monkey, Fox, Hedgehog, and Pig. While it looks like a TV made for children, the kid's education will not be disrupted by commercials. You know what else? Parents can download the free mobile app where they can monitor the progress of their child. 
AILA or the Animal Island Learning Adventure created the virtual preschool product to help children have a head start on learning. It's aptly called Animal Island because it is the setting of this virtual school. This comes at a perfect time when people, especially children, are advised to stay at home because of the coronavirus pandemic. 
Pros:
Hands-free learning
Fun virtual teachers
Basically a TV without commercials
Parents can monitor through an app
Parents will enjoy it too
Cons:
Parents need to be tech-savvy to maximize the benefits of this tool
You can't skip or pause the lesson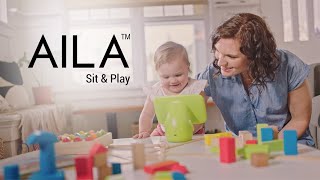 Where to buy:
It looks like a tablet, which will work best with a child's propensity to follow what their parents do. This tablet allows children to learn their letters and numbers, and eventually, words and spelling. Although words and spelling may be too advanced for a two-year-old. At least, it tells you that your toddler will not outgrow this learning toy for another two years. To gauge how much your toddler has learned, this tablet also has a quiz for the child. But it's a simple "Where Is" quiz. 
Do you know how kids get bored during long drives or during a plane ride? Well, this would be a perfect mate for them and will entertain them while they are on their seat for what could be hours. There are dozens of activities here that could truly keep your child occupied. 
Boxiki is really not a company that specializes in toys. It is more of a lifestyle brand. But it has a holistic approach to a lifestyle that the company knows children are important parts of one's life. So, of course, it has products for children, too. 
Pros:
Looks like a large phone or regular tablet
A dozen learning activities including quiz
Great travel companion
Durable
Cons:
It doesn't have a real screen 
Voice is not kid-friendly
Where to buy:
Related articles: