As an Amazon Associate and affiliate with other third parties, HappyGiftsForKids earn from qualifying purchases and display advertisements.
Top 100 Amazon Best Sellers Toys and Games
Amazon Holiday Toy List
Cheap Discount Toys Online (Valid until Friday 10/08/2021)
Why was Zingo Discontinued?
Zingo! is a game inspired by Bingo but for kids released by ThinkFun in 2002. It's very easy to play for kids from 4 years old and up. It requires very minimal and no supervision at all.
But why was Zingo discontinued?

Nobody could give a direct answer to what's the reason. There is no reported reason at all. It's been assumed that sometimes companies just stop making games for whatever reason, and they may remake the game later on or revive it.
Why is Zingo awesome?

Like any typical Bingo game, the kids need to fill their Zingo cards with the matching tiles from Zingo's Zinger.
The kids could play it for hours. It's a container filled with plastic chips, and you'll need to slide the top back to reveal two chips. If any of the pictures on the chips match a spot on your Zingo card, then you need to call out the name of the picture. Whoever among the players says it first gets the chip. When you've filled in your card, you have to yell Zingo!
There are multiple cards so that you can swap them out over and over. There are also two sides to a card, and one has slightly more difficult matches than the other.
The thing about this game is that kids don't need to know yet how to read to play. It's a great sight game for the younger children and those a little older.
Lastly, it is a fast-paced game, and it doesn't require a lot of directions to learn. And the build-up and thrill for looking for the piece that you need to keep it fun and excitement.
There are still Zingo sets available in the market, even though it has been discontinued. Please check out this link to buy Zingo at Amazon.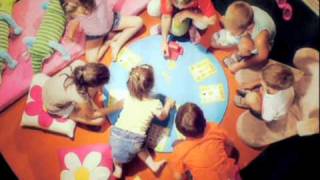 Where to buy: