As an Amazon Associate and affiliate with other third parties, HappyGiftsForKids earn from qualifying purchases and display advertisements.
Top 100 Amazon Best Sellers Toys and Games
Amazon Holiday Toy List
Cheap Discount Toys Online (Valid until Friday 10/08/2021)
Best Electronic Learning Toys for 8-Year-Olds
What's new with eight-year-olds? As expected, they can already communicate well. They can also read properly already. That means that they start reading for the story and rather than for learning. Eight-year-olds now have a preference for what they want to read. The improvements in speaking and reading are also because they now stay in school longer. There is also a reason for that. At eight, children have already improved their attention span. They now have more focus.
What would be a good toy for an eight-year-old? It should be something that complements their broadening knowledge and skills. This is also the time when they enjoy games and competitions. They are also more independent now, which means they can play on their own. Electronic learning toys would be something that would fit an eight-year-old needs. These toys are both fun and educational.
When buying a toy for your eight-year-old, you don't want something easy for them. You want something that will challenge them. However, you also don't want something that will make them think that they are doing another school work. The toy should be entertaining. There are many toys of that nature. Check out three of the best electronic learning toys for eight-year-olds:
Around age seven, most children are able to tell time. So at the age of eight, you can already give your child a smartwatch. Actually, you can give a child a smartwatch anytime you want to, but at eight, the child will be able to maximize what this gadget can offer. The KidiZoom Smartwatch does more than just tell time. This watch comes with games. But it is a real watch, too. What more? It can take photos and videos through two cameras incorporated in the watch. It encourages kids to have a hobby, like photography. Plus, parents can upload the photos or videos taken by the child on the computer using the micro USB cable that comes with the watch.
As for the watch component, it has 55 analog and digital watch faces that will help children tell time. The games available are also high-tech, including Monster Detector, wherein children will be catching monsters through the watch's camera. It's an augmented reality game. This way, the child will also become more active. Just a note, even if the child will eventually outgrow the entertainment that comes with this smartwatch, the other features will not be outgrown: time and camera.
Pros:
Watch, camera and gaming device in one
Encourages active play through Monster Detector
Versatile looks
Stylish
Functions well
Batteries can last for days
Cons:
Needs more games
Some apps still have sound even after silent mode
Straps are not that durable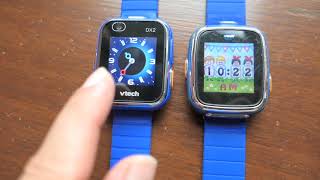 Where to buy:
First, let's talk about Osmo. It is a brand that recognizes that technology is a major part of today's generation. Parents are contemplating whether they should be giving their children tablets or not. The company provides the answer for the parents—sort of. Osmo embraces technology in a way that children will also be encouraged to use their hands during play. The Osmo Genius Starter Kit is one example of that. This set needs an iPad or Fire tablets in order to function. The set contains a tablet holder, tangram pieces, letter and number tiles, among others. The child will be interacting with the tablet while using the set pieces to do different activities.
It's a perfect introduction to STEAM (science, technology, engineering and math) learning. Your eight-year-old can play with the starter kit by themselves. Or you can bond together with the various activities featured. For example, there 150 puzzle images that the child can solve with the tangram. You can make it a contest between you and your child. The gadget will not need WiFi to function, which means you can take this game with you wherever you go with your child. If your child is not into puzzles, then they can draw with the Newton & Masterpiece feature of the starter kit. There is also math to be learned and various words to understand.
Pros:
Great balance between fun and educational
Good balance between technology and hands-on play
Nice base for the tablet
Comes with many activities
Perfect companion during the pandemic
Cons:
Needs an iPad or Fire tablet to be enjoyed
Not compatible with all models (check the website first)
Setting up is quite complex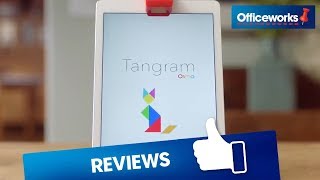 Where to buy:
What child doesn't want to do some inventions? Even if they are ridiculous inventions. Every eight-year-old will surely have fun with this science kit as it is an exciting way to learn STEM (science, technology, engineering, math). In this kit, children will learn about circuits and how they work. Related to that, they will know more about switches and static electricity. The kit includes boomerangs, levitating serpents, magnetic force fields, robotic turtles, spectrum rainbows, telegraphic messages and whirling windmills.
With over 31 tools and ingredients found in the kit, a child will be able to do at least 26 experiments. There are 72 pages of activities and guides to ensure that the child will do the experiment right. Don't worry; the guide book will not bore children as it is filled with colorful pictures. In a way, you could leave the child alone as they do their ridiculous invention and experiment. The takeaway here is that early on, your child will already have a notion of what an invention is and what experiments entail.
Pros:
Fun and engaging activity
Early introduction to inventions
Child will learn how to follow instructions
Your 8-year-old will not easily outgrow this toy
Cons:
Some instructions may be too complex for the child
There are some materials needed in the experiments that are not included in the kit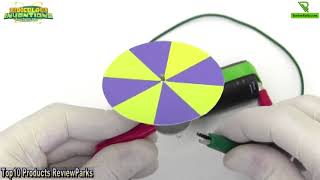 Where to buy:
Related articles: