As an Amazon Associate and affiliate with other third parties, HappyGiftsForKids earn from qualifying purchases and display advertisements.
Top 100 Amazon Best Sellers Toys and Games
Amazon Holiday Toy List
Cheap Discount Toys Online (Valid until Friday 10/08/2021)
How to inflate a kiddie pool?
Kiddie pools have the nicest designs and come in a lot of sizes. Most of them are inflatables, and they are not hard to blow up or inflate anymore since there are many ways to inflate them.
The easiest and the traditional way to blow up an inflatable pool is to use an electric air pump. They're small and reasonably priced and easier to use than a manual or bike pump. As they say, no sweat with an electric pump.
They come in compact and small, but it does its job perfectly.  You could inflate your kiddie pool in just a few minutes.
How to inflate your kiddie pool using an electric pump:
Plug the electric air pump into any standard home outlet with 120V
Use an extension cord if needed and so you could move around
Find the right attachment and hook the air pump up to your kiddie pool air inlet valve
Turn on the electric air pump
Fill all air chambers of your kiddie pool if there are more
When your pool is fully inflated, you need to cap off the air inlets on the pool
You might want to constantly check on your kiddie pool so you could add air every if necessarily needed.
Other ways to inflate your kiddie pool are to use the following, and please check the videos on how to use them properly.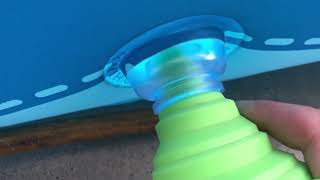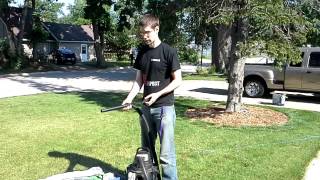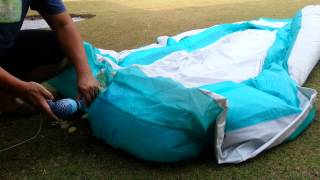 After Thoughts
Inflating kiddie pools is definitely a lot easier and faster nowadays. It's convenient, and there are many options that you could choose from.

Anything is better than blowing up a kiddie pool manually by blowing into it using your mouth. It would save you a lot of time and energy as well, and you'll be glad for that since you'll also be able to enjoy every minute of watching your kid having a grand time in the kiddie pool.