As an Amazon Associate and affiliate with other third parties, HappyGiftsForKids earn from qualifying purchases and display advertisements.
Top 100 Amazon Best Sellers Toys and Games
Amazon Holiday Toy List
Cheap Discount Toys Online (Valid until Friday 10/08/2021)
LeapFrog: How Does It Work?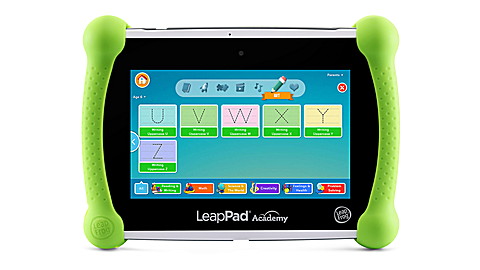 LeapPad products are for children of all ages. The basic concept is that electronics are used to make education better. How is it better? For one thing, it's going to be fun. But another reason for that is that it's better for children to learn phonics, which demonstrates the relationship between letters and sounds. When you think about the alphabet, there are 26 letters in it. But you will soon realize that there are 44 phonic sounds in the alphabet.
Why does this matter? Because phonics was actually an important reason in the creation of the LeapFrog Enterprise. The founder, Michael Wood, wanted to teach his child how to read and so he created the Phonics Desk, which is the very first product launched and sold by LeapFrog. How does it work? Usually, they just press a button and learn. There are various buttons children can press for various learning activities. Usually, they are ABCs, 123s, and a lot of music. Children really love music.
When they are older, they can have more sophisticated devices like Mr. Pencil's Scribble & Write and 2-in-1 LeapTop Touch. Finally, when they are at least three years old, they can have their very first tablet in the LeapPad, which is among the most popular devices from the brand. With LeapPad, parents can download various apps featuring hundreds of activities for their children. There are games and educational activities focusing on various fields of education.
How can you access the apps? First, you need to connect your device to the computer. Then you set it up by downloading LeapFrog Connect. When that's done, you have to create a Parent Account, and then you can start downloading the hundreds of apps available. It has to be a Parent Account so that children's gadget use will be monitored.
You can find LeapFrog products at Amazon.