As an Amazon Associate and affiliate with other third parties, HappyGiftsForKids earn from qualifying purchases and display advertisements.
Top 100 Amazon Best Sellers Toys and Games
Amazon Holiday Toy List
Cheap Discount Toys Online (Valid until Friday 10/08/2021)
Why are Nerf guns awesome?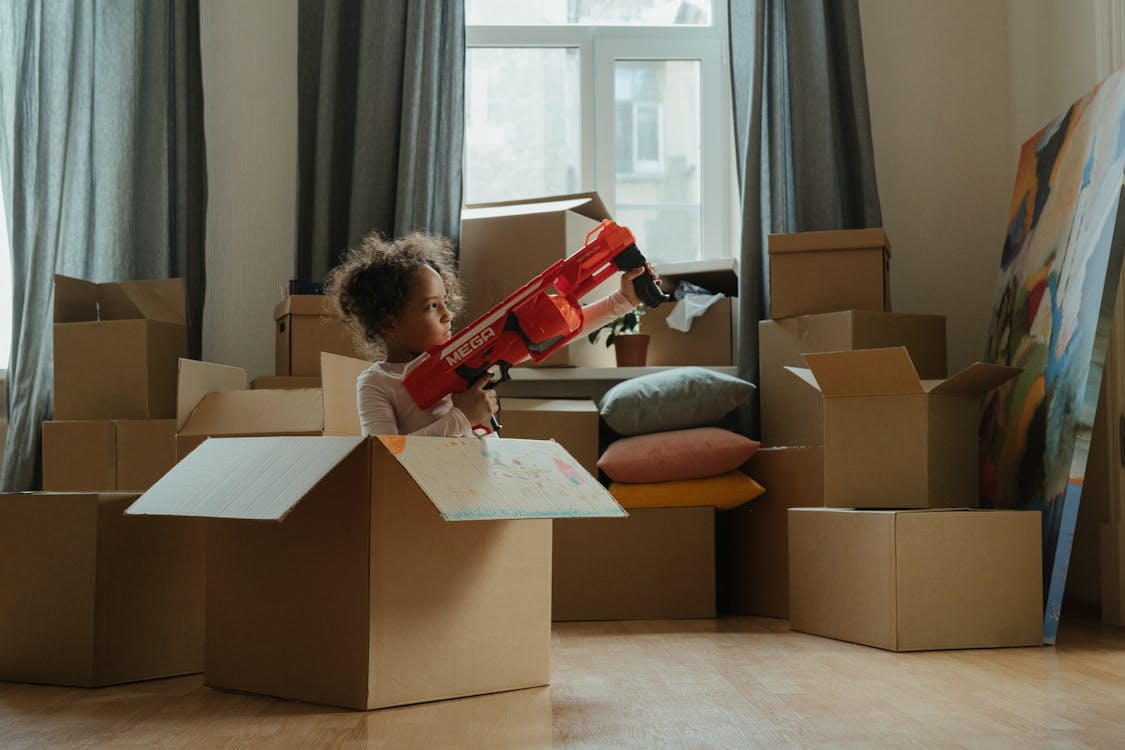 Nerf guns are popular and enjoy a tremendous cult following with more than $400 million worth of them sold. They are, in reality, not guns but blasters that have foam made ammo. They are designed to be safe, brightly colored, easy to handle, and stylish.
You could see that they are of high-quality, made to be sturdy, and the effort and time to produce all of them.
Aside from being super cool toy guns, they are awesome for many reasons.
Nerf guns offer a lot of choices under their multiple series and line-up
There are motorized Nerf guns to high-capacity Nerf guns that always come with age recommendations. They also have instructions in all their guns and safety precautions advisory in them.
There are many sizes and styles to choose from. There are water guns, smaller toy guns to bigger ones, and rifle styled. Neophytes and younger children could purchase smaller models, while older kids or adults could purchase bigger and more advanced toy guns.
Nerf guns come with safe ammo in the forms of darts, disc, and balls made from foams. It's made from pretty awesome material, which is a polyester resin that reacts with another compound in the presence of CO2 that then becomes a very light polyurethane material. This simply means that a NERF dart won't puncture the skin or likely kill  someone if you shoot them
Players and users of Nerf guns could choose from the wide variety of colors they are available. Anyone could be able to pick their choice or choices of colors
Some models need batteries, while some don't.
Each Nerf gun passed through strict testing, and Hasbro even has a huge warehouse to test the different Nerf prototypes in environments where people would typically use them and play with them like basements, bedrooms, cubicles, or even in their dorm rooms.
Some NERF guns can shoot darts up to 50 mph
Nerf guns offer the ultimate action-packed fun play that also contributes to other developmental progress in every individual. These are the following positive enhancement a player could enjoy:


They provide an adrenaline rush to kids that promotes physical movement and sweating, which is beneficial to their heath
It helps in enhancing the accuracy and the ability to accurately hit their targets
The enhancement of fine motor skills among kids when they use their hands and eyes simultaneously when aiming. It also enhances their reflexes, alertness, and quick responsive actions
Nerf guns teach kids to strategize and to create their gameplan. It's an active play that uses their intellect too.



There is a steady flow of new Nerf guns being produced in the market
The list could go endless why Nerf guns are amazing and awesome for more than two decades in the market. They could not have lasted that long if they are not truly wonderful.
Why are Nerf guns good?
There are many reasons why Nerf guns are good despite some arguments that toy guns could make kids violent and wanting a real gun when they grow-up.
In reality, a Nerf gun won't lead to real guns. Parents and adults should be the guiding forces to educate them regarding the difference between a Nerf gun to a real gun.
Studies showed that the act of playing with toy guns doesn't appear to have a direct influence on violence or aggression at all.
Nerf guns are good for kids than them improvising make-believe guns on their own, which could be more dangerous.
There are many reasons why Nerf guns could be good for your kid.
Nerf guns would teach the kids the concept of good versus evil. It's in Nerf war games that kids experienced how to deal with self-control, discipline, and hostility with the right attitude.
It would also teach kids about rules and safety on guns while they are young. That real guns are different, and they are not toys. Real guns should not be used to point at any living thing and how they should be handled when loaded with real bullets.
Toy guns like Nerf guns could teach and let kids understand what violence is and its role in our society. This could be taught on imaginary and pretend play where there are the good and the bad guys. It's a tool wherein we could establish why the good side always wins over anything evil.
Most of all, Nerf guns are good to strengthen the kids physically, mentally and to form their values and attitude towards guns positively with a parent's supervision.
After Thoughts
Nerf guns are a good and safe toy that you can give your kids so they can enjoy a fun, active play that's good physically and mentally, and that is also educational. It uses only safe and non-toxic ammunition for play, and they could create and build good camaraderie with their friends. This toy encourages physical movement and strategizing and developing skills for the kids.
This toy has been in the industry for years and still going very strong in the present because of its solid reputation as a great toy for kids. It is excellent for your kid to use indoor and outdoor.
A lot of credit should also be given to Hasbro who constantly deliver high-quality, fine crafted colorful toy guns, carefully designed and meticulously tested Nerf guns that all kids and even adults could truly enjoy and love.