As an Amazon Associate and affiliate with other third parties, HappyGiftsForKids earn from qualifying purchases and display advertisements.
Top 100 Amazon Best Sellers Toys and Games
Amazon Holiday Toy List
Cheap Discount Toys Online (Valid until Friday 10/08/2021)
Where are Nerf guns made?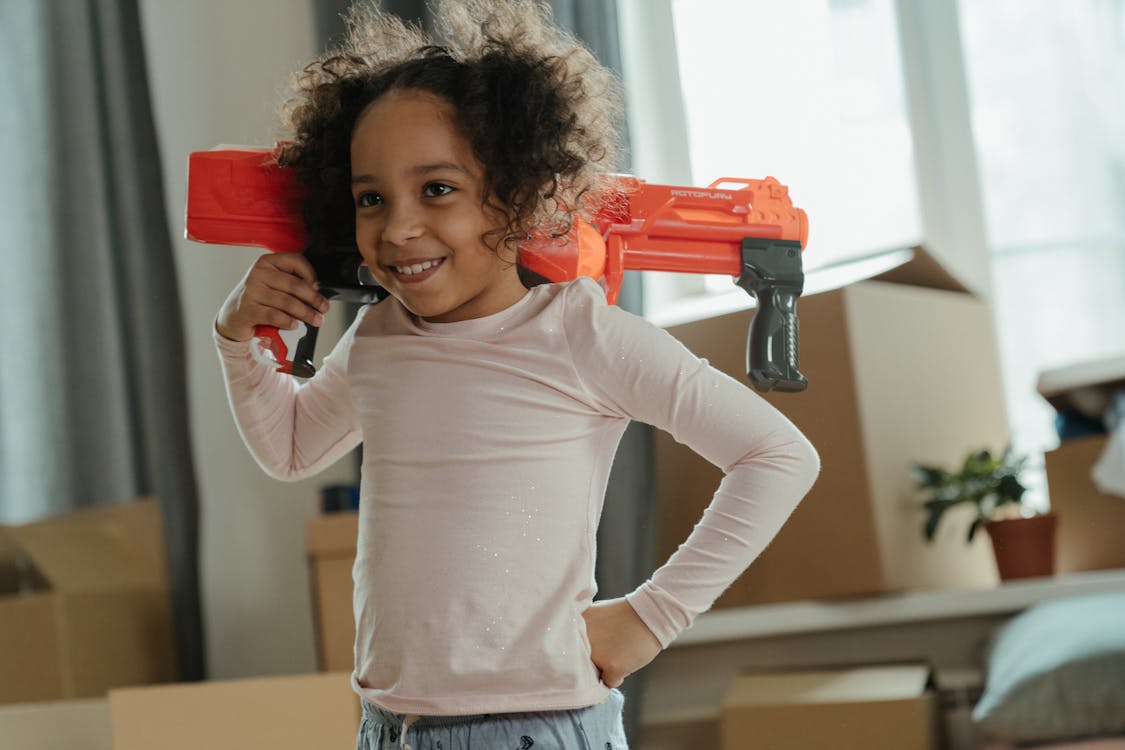 Nerf guns have remained a crowd-drawer for more than three decades now. The Nerf Gun series is so diverse and interesting that never ceases to amaze people with their regular blasters, water blasters, rifles, laser guns, and much more.
Most of its loyal fans already have extensive collections of these irresistible Nerf guns.
But where are Nerf guns manufactured?
The designing and the engineering aspect of every Nerf gun begins at the Hasbro toy company headquarters in Pawtucket, Rhode Island. After the finalization of the overall look and technical aspects of the gun, it's now time to produce them.
The design and the specifications are forwarded to the factories in China and Hongkong where Nerf guns are made.
It was reported that 67% of the toy products of Hasbro that includes Nerf products, are made in China.  Only 20% of toy manufacturing is done in the US.
However, the U.S.-China trade war is in the midst of recently, Hasbro decided to reduce the allocation of manufacturing in China and would only give 50% of the toy production. China is considered the world's factory in today's world, but Washington and Beijing slap tariffs on each other's products; hence Hasbro is increasing its production in countries other than China.
They are planning to give India and Vietnam as the new manufacturers to fill the 17% they would deduct from the China production.
Hasbro hopes to have only 50% of its products coming from China by the end of 2020.
The CEO of Hasbro, Deb Thomas, said quote-unquote, "We've done the work and are prepared to address tariffs if they happen but continue to believe they would be very disruptive to our business and consumers in the near term,"
Thomas also added that consumers would ultimately feel the effect because retailers would likely raise prices rather than take a hit.