As an Amazon Associate and affiliate with other third parties, HappyGiftsForKids earn from qualifying purchases and display advertisements.
Top 100 Amazon Best Sellers Toys and Games
Amazon Holiday Toy List
Cheap Discount Toys Online (Valid until Friday 10/08/2021)
Why are Nerf guns dangerous?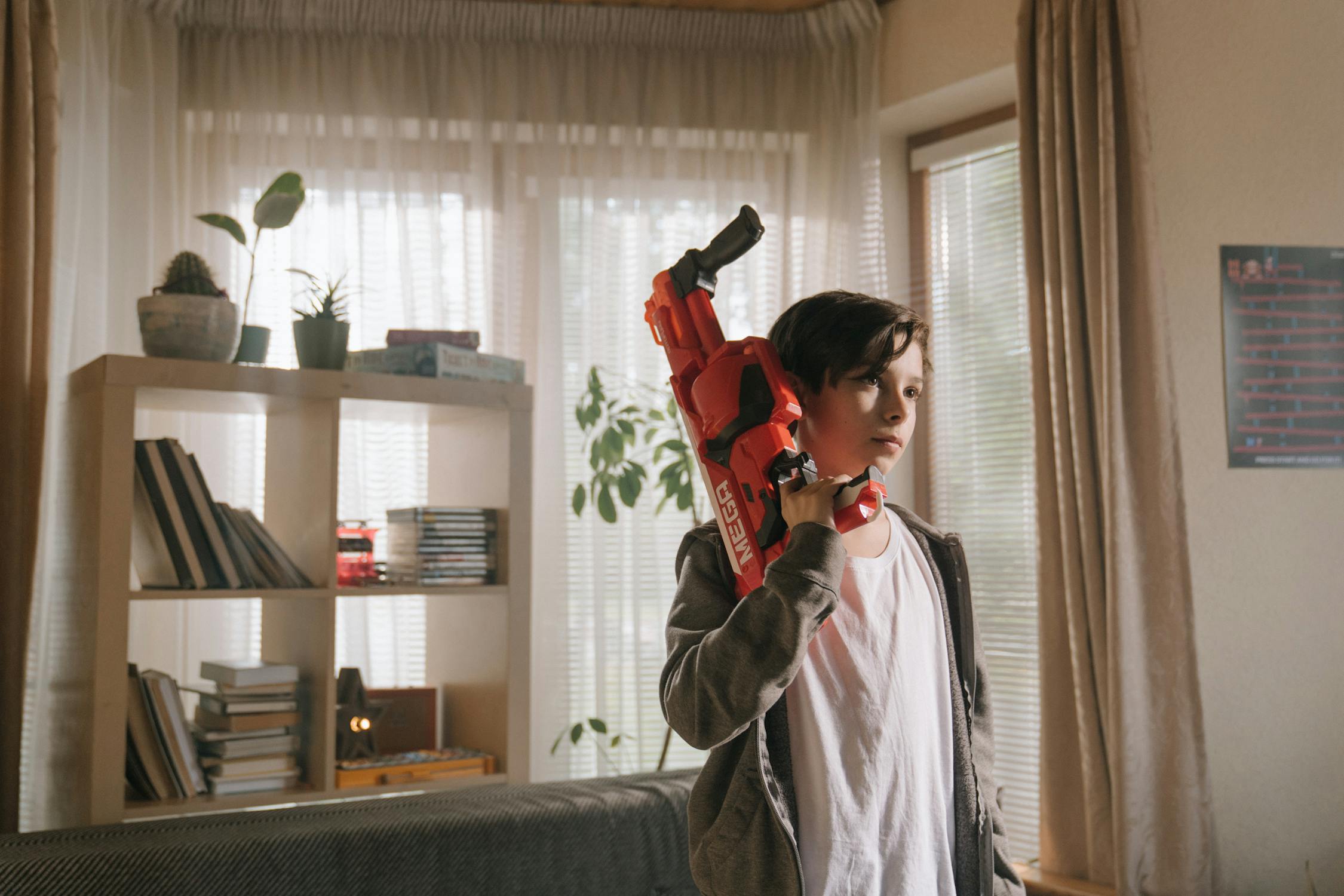 Nerf guns remain to lord it over other toy guns in the market. As they continuously come out with more and more options, they consistently reign and is considered one of the most popular toys ever.
You could always find the best suited Nerf gun for your kid in their wide range of variety of models, themes, and designs.
Nerf guns are made to offer great fun and enjoyment for attack blasting games and war games. They are designed to be safe and not to be dangerous at all. It would only be dangerous if you don't follow the recommended guidelines, and you don't use it properly and accordingly.
Its manufacturer, Hasbro, goes to extensive lengths to ensure the toys are safe. They do detailed research, product development, and extensive testing. Nerf guns meet or exceed global standards and regulations for safety.
When do Nerf guns pose a danger?
Nerf guns can't kill, and they are practically safe. It could only pose a danger if you don't wear any protective gear in your eyes that could be injured with implications like corneal abrasion (or scratch on the eye), internal bleeding in and around the eye, pain, blurred vision, and temporary loss of vision.
But all these could be avoided if you use precautionary eye protection, you follow the rules set, responsible gun handling, and kids are informed and briefed with the dangers and precautions needed to be always safe.
The Nerf guns only use foam materials for their ammunition and the most vulnerable part of our body, the trachea, is very tough for a Nerf dart to break even by a modified one.
Nevertheless, it's better to keep everyone safe by protecting the eye area and to advise your kid that firing at the eyes and head are never allowed and could be dangerous. The eyes are very precious to be put on the line in a Nerf game.
To avoid severe eye damage and potentially permanent blindness, all is needed is to wear protective goggles at all times during a Nerf game. It would not be asking for too much to ensure your safety.
After Thoughts
Adults need to be ever-present to guide and supervise their kids on how to use the Nerf guns responsibly and how they would be able to protect themselves. Knowledge is power, and knowing the proper way to use and handle the toy gun, the rules, the gears to use, and its possible danger is putting everyone's safety above anything else.