As an Amazon Associate and affiliate with other third parties, HappyGiftsForKids earn from qualifying purchases and display advertisements.
Top 100 Amazon Best Sellers Toys and Games
Amazon Holiday Toy List
Cheap Discount Toys Online (Valid until Friday 10/08/2021)
Nerf guns that you can order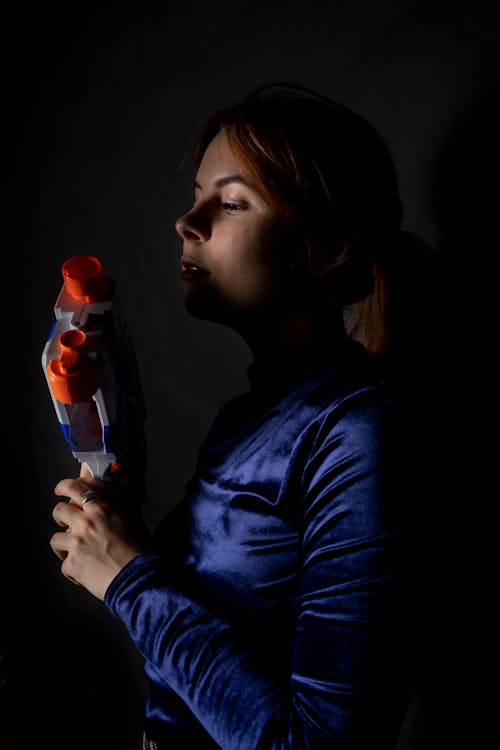 Nerf guns are just amazing and use fire foam darts, discs, or balls as very safe ammunition. You could use them for a lot of fun activities and Nerf games as well as enjoy those Nerf-themed celebrations and parties.
Everyone could play with it and own Nerf guns. As in anyone from kids to adults, boys and girls, and men and women. They are great to have since Nerf guns are very adaptable, could be customized, and very flexible.
Nerf gameplays are great to foster camaraderie, reinforce friendships, and to bridge the gaps among all ages. People would get to learn and practice their aiming and shooting skills in a fun way, with precision and accuracy.
Do you know that the word nerf begun in the world of drag racing, and it was the rubbery foam that stopped the cars from being damaged when they were pushed in the tracks? Today, more than 445,000,000 nerf darts are made every single year and the darts just made in the last five years place in a line it would cover four times being around Earth! 
There are wonderful and awesome Nerf guns you could order now. There had been a lot of Nerf guns produced as well as sub-series ones, but here is the list of all Nerf gun series and categories you could order at Amazon.
Even some discontinued ones are available at Amazon and have become highly-collectible today.
The Vortex series is the disc blasters that came out in 2011 till 2015 and became available again from 2018 till the present. It uses the never seen before XLR Disc technology that gives these blasters enormous progressive styles, enhanced performance, and unparalleled Nerf power.
These blasters have a huge sixty-foot stock range in contrast to N-Strike's thirty-five-foot stock range only. The extreme range is countered by the discs' decreased in-flight speed after fifteen to twenty feet, thus making them much easier to evade. 
N-Strike Elite is the tactical blasters series that came out in 2012 till the present. Its specialty is the long-range it offers, and it could be customized with different NZerf accessories. Most guns under this series have tactical rails and attachment points for barrel extensions and shoulder stocks. The series also uses the clip system introduced within the series' first models
Mega by its name conveys it's a series with oversized blasters that was introduced in 2013 and are available till the present. All guns in this category use an updated Mega Dart type, and these guns could be fired up to a hundred feet or twenty-three meters. This series has a red color theme and has the notable Mega logo on each's shell design.
The Rebelle series consists of female-oriented blasters that were manufactured from 2013-2018. They are still available, although they were discontinued by Hasbro.
Rebelle has sleeker blasters geared towards women.
The Zombie Strike line is zombie-themed apocalypse survival blasters that made their debut in 2013 and still very much visible up to the present. Its guns are inspired by the zombie apocalypse genre of films, video games, and television series. 
Several general color themes would depend in part on the type of blaster. Several blasters have a homemade, DIY theme to them that features power and handtools built into their designs; others have a cloth covering built into the handle.
The Doomlands 2169 series have Dystopian future blasters that are widely available since 2015. The setting of these blasters takes place in 2169 thus its name, and has a storyline after the Earth was hit by a deadly asteroid, life and civilization begin anew, and all the survivors must defend themselves from raiders and new monstrous creatures.
Its blasters look more modern and have a futuristic design that includes clear parts that show the firing mechanisms of the blasters.
The series also has a YouTube mini-series that showcases the story the products represent that mainly revolves around the main protagonist named the Doomlander.
The N-Strike Modulus series have modular blasters since 2015 up to the present. Its main specialization is that it could be customized with multiple accessories, including tactical rail accessories, barrel extensions, and detachable shoulder stocks. 
All blasters released under this series come inclusive with accessories that could be interchanged with one another. Several Modulus guns could also double as attachments.
Experience the Intensity is the Rival series tagline as its line-up is made from 14 years old and up since 2015 up to the present day. They have high performing Nerf gun j=that are 100 FPS blasters for competitive team-based play
Rival blasters are mostly magazine-fed or hopper-fed, with the exceptions of the Artemis XVII-3000 or the Kronos XVIII-500. 
The Rival guns have a tactical rail that is very different from the standard tactical rail. Each blaster is safe as it has a mechanical feature that must be disengaged before the blaster's acceleration trigger or firing trigger could be pulled.
The Alien Menace is a discontinued series from 2016-2017, but they are available in the market, and these are alien blasters with heavy science-fiction designs, have a mixture of organic and mechanical looking elements with alien-styled mechanisms to go with them.
The Nitro series are foam car blasters from 2017 up to the present that could be shot at high speeds with the use of special blasters to perform stunts.
Assembler Gear blasters are Marvel customizable blasters from 2018 up to the present that includes several parts and accessories that are connected to form the blasters themselves.
The parts are designed that makes it possible to be attached to any Assembler Gear blaster via tactical rail or in its inverse tactical rail that would make the user create their own design to play with. 
Each blaster within the series is themed after a specific member of the Marvel superheroes except for the Miles Morales Assembler Gear.
Laser Ops is the rightful successor to the previous Nerf series, Lazer Tag. This was released in 2018 until the present.
Unlike the Lazer tag, the Laser Ops re-introduces the hosted games previously on Lazer Tag Team Ops via Bluetooth and using an app downloaded and ran on mobile devices.
The system is not backward compatible with previous Nerf taggers like the Phoenix LTX tagger.
Alpha Strike blasters comprise entry-level blasters that are generally inexpensive for everyone to enjoy. Most of these blasters don't have accessory attachment points, such as tactical rails, stock attachment points, or barrel extension points, except for newer blasters like the Hammerstrom. 
There are Alpha Strike blasters with accessories like scopes and shoulder stocks that can't be removed and integrated into the shell. Also, most blasters are assembled with plastic tabs that have no screws at all to make them cheaper to produce. The plastic components are lighter and of lower quality than other Nerf blasters. All of the blasters in this series have been designed to be easy to use, with fewer movable parts and no need for batteries.
The Web Shots series of products are Marvel blasters that have the Spider-Man-themed blasters and launchers of various ammunition types. Only the Spiderbolt is Nerf-branded and it fires Elite Darts using the Disc Slinger, Twist Strike, and Scatterblast that fire plastic projectiles.
The series has a feature similar to the Unity Power System or the Buzz Bee Power-Lock connector system, where one of the other blasters can be attached to the Spiderbolt.
ULTRA is a line of long-range dart blasters that fire ULTRA Darts that offer a new aerodynamic type of ammunition from 2019 till now.
Here are very popular sub-series that are all actively available that you could order.
The GlowStrike series features Star Wars blasters that came out in 2016 and is available till the present with glow-in-the-dark features and capabilities. All blasters feature produce sounds when the firing trigger is pulled.
The Impact Zone sub-series features futuristic icy Doomsland blasters from 2016-2017 and from 2019 till now that come with futuristic appearances compared to that of standard Doomlands 2169 blasters. 
The line's color is white, black, and orange and very different from its parent series that is yellow, black, and orange. Like standard Doomlands blasters, they also have clear plastic parts that show off their internal mechanisms. 
The AccuStrike Series introduced the Accurate Elite and Mega blasters in 2017 and up to the present. The new AccuStrike Darts are designed to be more precise, accurate and have less spread as compared to the standard Elite Darts. 
The BattleCamo Series consists of re-releases of Modulus, Elite and Mega blasters. N-Strike blasters have new colors of white, dark blue, light blue, black, gray, and orange, while the Mega blasters come in white, red, black, gray, and orange.
The sub-series came out in 2017 and still widely available in the present, and they include re-released attachments in Battlescout ICS-10 and the Stryfe. Also, they come inclusive of the Special Edition version of the Elite Dart.
The Phantom Corps sub-series features white Rival blasters that are re-releases of previous RIVAL blasters with a white color scheme and the Phantom Corps logo. Unlike most products of the blasters in the Rival line-up, The Phantom Corps blasters are not team-based but marketed as a rogue team against the other teams. 
The sub-series came out in 2017 and still very much present now also feature some exclusive blasters that haven't been released in the main series line.
The Ghost Ops sub-series consists of clear Modulus blasters that you could customize, and they have clear casings in them, much like the Clear Series. This series came out in 2018 until the present.
The Micro Shots sub-series comprise of Jolt EX-1 re-shells that are a micro and single-shot version of popular resembling blasters from 2018 until the present. 
It is inspired by the N-Strike Elite and Zombie Strike series. It has also been branded popularly into the Hasbro Star Wars, Marvel, Overwatch, Fortnite, and Halo products as well. All blasters have a one dart capacity in total, except the SPKNR.
It also has a series of releases containing three blasters with an overall theme.
The Survival System sub-series consists of customizable zombie strike blasters that are survival-style of the blasters that were introduced in 2018 and is still around until today.
The Vortex VTX sub-series in blue, green, and orange blasters are re-released Vortex blasters and discs in 2018 up to the present. The VTX blasters are also compatible with old Vortex discs and magazines as well although they have no claimed or observed performance boosts in them. 
The Camo White Rival Series includes previously released and series-released Rival blasters in white and grey camouflage colors in 2018 up to the present. It's the same Rival blaster with a different skin
The Edge Series includes target practice blasters that are sniper-styled and some re-released blasters. It comes in lime-green color. These blaster series revolve more around precision and target shooting, and it's not centered on a fast-paced, team-oriented competitive play that was out in 2019 until the present.
The ICON Series is the golden offering of N-Strike blasters in 2019 and is very much around until now, and it included the re-releases of older blasters to celebrate Nerf's fiftieth anniversary. All blasters under this series come packed with gold and black deco Elite Darts.
Laser Ops Classic is a series of retro-themed laser blasters that took inspiration from the older Lazer Tag blasters. They are bright yellow, and they are also are not compatible with the standard Laser Ops blasters and couldn't be included in games involving those blasters and the Laser Ops Pro app. It was out in the market in 2019 until today.
The Power Shock sub-series consists of blasters that are equipped with built-in sound effects and glowing lights and came out in 2019 till the present.
After Thoughts
Nerf games are a really fun, active way to spend lots of hours on them. It makes one agile, fast, and constantly on the look-out for their opponents in a friendly Nerf battle. It's one positive outlet to encourage kids and adults to be more active and to practice their firing skills, and to have a blast in this interactive gameplay. 
There are hundreds and hundreds of Nerf guns you could order and collect. Nerf has never been short of innovative and revolutionary designs and ideas for the last 4 decades.
Expect more fun game blasting using those wonderfully awesome Nerf guns!