As an Amazon Associate and affiliate with other third parties, HappyGiftsForKids earn from qualifying purchases and display advertisements.
Top 100 Amazon Best Sellers Toys and Games
Amazon Holiday Toy List
Cheap Discount Toys Online (Valid until Friday 10/08/2021)
Best race car tracks for kids
So you have been invited to a kid's birthday party—it could be your nephew or the son of a friend or even the son of a friend of a friend. The point is, you may not have any idea on what this boy really wants for his birthday. But here's a tip: you could never go wrong with a race car track.
Also, you have to realize that we live in a different world now. You can't just think that a race track will only be good for boys. It could also be a good gift for a girl, and for sure, it would be a unique gift for a girl. But if you do decide to give a race car track to a girl, make sure that you know that it is something that she likes. Perhaps you should ask the parents. You don't want to insult the kid on her birthday.
Oh, and one more thing—a race car track is not exclusively a gift for birthdays. It can be a great gift for any occasion: birthday, Christmas, graduation or any other celebration.
Choosing a gift
Now how do you exactly choose a gift for a child?
For two-year-olds, it's quite easy. A toddler usually enjoys whatever kind of toy they receive. It is that innate curiosity that will make them enjoy any kind of present they get. At this time, the toddler doesn't have any specific interests yet. It is also a good time to give toddlers educational toys to broaden their imagination.
When choosing toys for three-year-olds, the same considerations will apply to the younger ones. You also have to choose toys that are not choking hazards. This is the age when children are prone to put objects in their mouth. While it is the parents' duty to supervise the children during play time, as a gift giver, it would be paramount that you give a gift appropriate to a child's age just to ensure that your present is not the reason a child will be rushed to the hospital.
When the child turns four, they become more independent. They develop a sense of self. This attitude continues until five. Four- and five-year-old children are also more self-confident. They speak more clearly and some can already count. They also recognize colors while some children of this age can already do their ABCs. So for children at this age, the best gift would be those that can feed their intelligence and independence.
At the age of six, the child is expected to already be in school. As such, they are more active in their play. They have more energy and prefer playing outdoors. They are also getting used to playing with other children. So it would be best to give six-year-old gifts that would develop a bond among a group of children.
The first seven years of a child are the most crucial in human development. The seventh year is usually when crucial milestones occur. At this age, children are more cognitive. The best gift for a seven-year-old would be something that will allow the child to create—that includes drawing, writing stories or building things.
Buying a gift for an eight-year-old is rather tricky. They are not quite babies anymore and they are not pre-teens either. So what do you give them? Since they have are expected to have been in school for a few years now, they are ready for more complex toys.
One of the best kinds of gift for all ages is the race car track. Just make sure you find the track appropriate for the recipient of your gift.
You could give a two-year-old their first-ever race car track through this Homofy Dinosaur Toys Slot Car Race Track, which is ideal for a child as young as 18 months old. There is no need to fret about your gift because at the age of two, kids just love anything! They won't even question you on how a race car and dinosaur can co-exist in this toy set.
The race car itself is not complicated to make. They also don't disassemble into tiny pieces, which could become choking hazards. The product is made from safe and non-toxic materials—just in case the toy happens to make it to the child's mouth, which is not something far-fetch.
Where to buy:
What kid doesn't like Lightning McQueen? This is like the ultimate toy for every child especially boys. This toy is one of the best remote control race car track set for toddlers 3-year-old that includes the Lightning McQueen race car, controller, race tires and off-road tires. There are multiple ways to play this set.
The tires are choking hazards, though, so you have to caution the parents of the child to watch them closely while they are playing. This set is not appropriate for anyone younger than three years old.  This is also a great time to allow the child to familiarize themselves with how a controller works.
Where to buy:
This whole thing is five feet long! That is quite exciting for a four-year-old. Not to mention, most children have seen the movie "Cars 3" and would be excited to see a race track that mirrors that they saw on screen. The set has a motorized booster and a raised track that is meant to increase velocity.
This is definitely a toy that can help a child with his self-confidence. This is a play set that the child can play by themself. Of course, the race track needs to be assembled with the help of an adult.
Where to buy:
It would be so good if children, at the age of five, could challenge themselves into creating their own race track. It would help them with their self-confidence, which they continue to develop at the age of five.
This particular toy provides a crash zone in the race track that adds to the action that children will definitely enjoy.
Where to buy:
At six, children have more energy and they enjoy sharing the same energy with other kids. This means that they really enjoy playing with other kids and what better way to foster bonding than with this toy set. Seeing toy cars crash is fun, it becomes even more fun when a child's car is at stake against another child's car.
Hot Wheels is a famous brand when it comes to toy cars. The name is almost a guarantee that the toy is fun and that it will bring a lot of joy to a group of six-year-olds.
Where to buy:
At the age of seven, children are more cognitive. They want to think more deeply about situations and that includes toys. The race track is quite complicated, which will help the child ask the "how" question. This is also the time when the child starts creating and building things. They will definitely enjoy building this race track set from the popular toy race car maker: Hot Wheels.
Where to buy:
This takes race car track to the next level as each Supercar, as Anki's vehicles are called, is driven by a mighty artificial intelligence. No matter how you assemble your track, the car will be able to drive it. This is another toy that you should be able to play with friends.
At the age of eight, children become more competitive. This race car is also more complicated than the regular ones as you need to connect this with an iOS or Android device. It is also a great time to introduce the child to technology.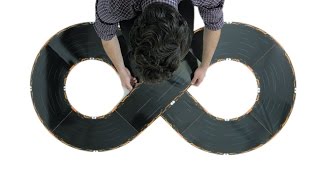 Where to buy: