As an Amazon Associate and affiliate with other third parties, HappyGiftsForKids earn from qualifying purchases and display advertisements.
Top 100 Amazon Best Sellers Toys and Games
Amazon Holiday Toy List
Cheap Discount Toys Online (Valid until Friday 10/08/2021)
Are LeapFrog Games Interchangeable?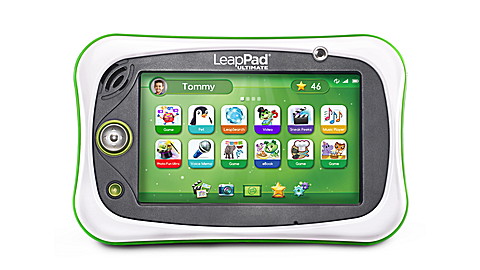 Among the more popular LeapFrog products are the learning tablets. There is the LeapPad Academy, which is the most popular of the bunch. There is also the LeapPad Jr., which is almost half the price of the academy. The LeapPad Epic and Ultimate are the more high-end of the bunch. They are more expensive, and they are also staying with the child longer. They are appropriate for children between three and nine years old. They also have more advanced lessons.
There are over a thousand apps that can be downloaded through LeapFrog's App Center. There are games and educational activities. Most LeapFrog games are interchangeable. This means that a particular app or game can be downloaded on various LeapFrog learning tablets. For example, there is a bundled app called the Get Ready for Kindergarten: Math & Phonics Bundle. It provides basic learning for preschoolers and young elementary students or children aged three to five years old. This app works with all LeapFrog tablets: LeapPads 1 to 3, Ultra, Academy, Ultimate, Epic, Epic Academy Edition, and Platinum.
The popular Disney Frozen Learning Game, on the other hand, works with almost all learning tablets. It just is not compatible with LeapPad 1, which is the original tablet from LeapFrog. However, the accompanying Disney Frozen Soundtrack, which allows children to sing-along with songs from the hit film "Frozen," is compatible will all tablets, including LeapPad1.
Most of these devices already have their own apps when you buy them. The high-end ones have around 20 pre-downloaded apps. These mean over $100 worth of apps in just one game.
The RockIt Twist, though, is different. It has its own set of apps that can be downloaded to the device. In other words, the games for this device is not compatible with the other LeapFrog products.