As an Amazon Associate and affiliate with other third parties, HappyGiftsForKids earn from qualifying purchases and display advertisements.
Top 100 Amazon Best Sellers Toys and Games
Amazon Holiday Toy List
Cheap Discount Toys Online (Valid until Friday 10/08/2021)
Where Are LeapFrog Toys Made?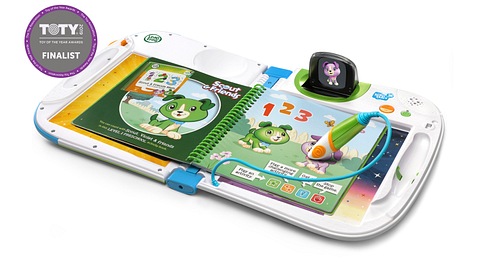 The global headquarters for LeapFrog Enterprises is Emeryville, California. It's now a global headquarters considering that the company has a presence worldwide. It even has its own customer support groups in other countries like Canada, United Kingdom, Ireland, Australia and New Zealand.
LeapFrog is the fourth largest toy company in the U.S. It is known for creating innovative products that maximize the benefits of technology in teaching children various things. It all started because of a father who wanted an easier way to teach his child how to read. That father is lawyer Michael Wood, who toiled and researched about phonics. Eventually, he created a phonic system called the Phonics Desk in 1994. A year later, he officially founded LeapFrog with Robert Lally.
LeapFrog has come a long way from creating the Phonics Desk. It now has dozens of products and are sold in various retailers, including Amazon, which is known as the world's largest marketplace. It is also available in Walmart, which is known as the largest United States grocery company.
In 2003, LeapFrog became a public company. Around the same time, Japanese brands Sega Toys and Benesse started manufacturing LeapFrog products that are for the local market. A lot of LeapFrog toys are interactive. By having them produced locally, it would be more appropriate for Japanese children.
LeapFrog is also now a subsidiary of VTech, which is also in the business of manufacturing electronic learning toys. The acquisition happened in 2016. VTech is headquartered in Hong Kong and has manufacturing facilities in mainland China and Malaysia. The company also has research and development facilities in various countries: China, U.S., Germany, Canada and Taiwan.
The acquisition is a great meeting of the minds as VTech is focused on creating the best electronic learning products, while LeapFrog adds a more personal teaching touch to it.