As an Amazon Associate and affiliate with other third parties, HappyGiftsForKids earn from qualifying purchases and display advertisements.
Top 100 Amazon Best Sellers Toys and Games
Amazon Holiday Toy List
Cheap Discount Toys Online (Valid until Friday 10/08/2021)
LeapFrog Will Not Connect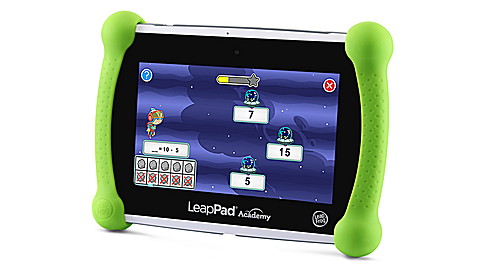 If you want to download various apps like games and educational activities to your LeapFrog products, particularly those under the LeapPad Academy, then you need to connect them to your computer. But there may be various reasons why the product will not connect. Let's start with the basic thing that you may have overlooked: batteries. Perhaps the device needs a fresh set of batteries.
Another reason is that you may have used a different set of USB cables. LeapFrog devices that need to be connected to computers come with a USB cable. But for some reason, you may have used another one. LeapFrog devices are mostly compatible with any USB cable, but if it's not connecting, then go back to the original LeapFrog USB cable.
Or you can try the age-old restart-your-computer solution. This is a popular resort for many problems, and it might work in this case. Once you restart the computer, try to reconnect the device.
Here's another thing you should consider: Maybe the USB port is busted? Try plugging the LeapStart USB cable into the other port. Even if the USB port is not busted, there are just some cases where the USB cable, in general, is more attuned to that one USB port.
Now, if the problem is that the device will not connect to the WiFi, then you must have failed to input the correct password. This happens a lot of times. Even if under the router name it says: saved, secured with (WiFi name), you still have to check. Make sure you entered the correct password. If it's still not working, try to forget the WiFi password and do the connecting process all over again.
Also, go near the router. You may be too far, hence, the difficulty in getting a connection.
This is useful if you have a LeapPad and other LeapFrog tablet-like devices.
You can find LeapFrog products at Amazon.