As an Amazon Associate and affiliate with other third parties, HappyGiftsForKids earn from qualifying purchases and display advertisements.
Top 100 Amazon Best Sellers Toys and Games
Amazon Holiday Toy List
Cheap Discount Toys Online (Valid until Friday 10/08/2021)
In Jenga, what kind of wood is used?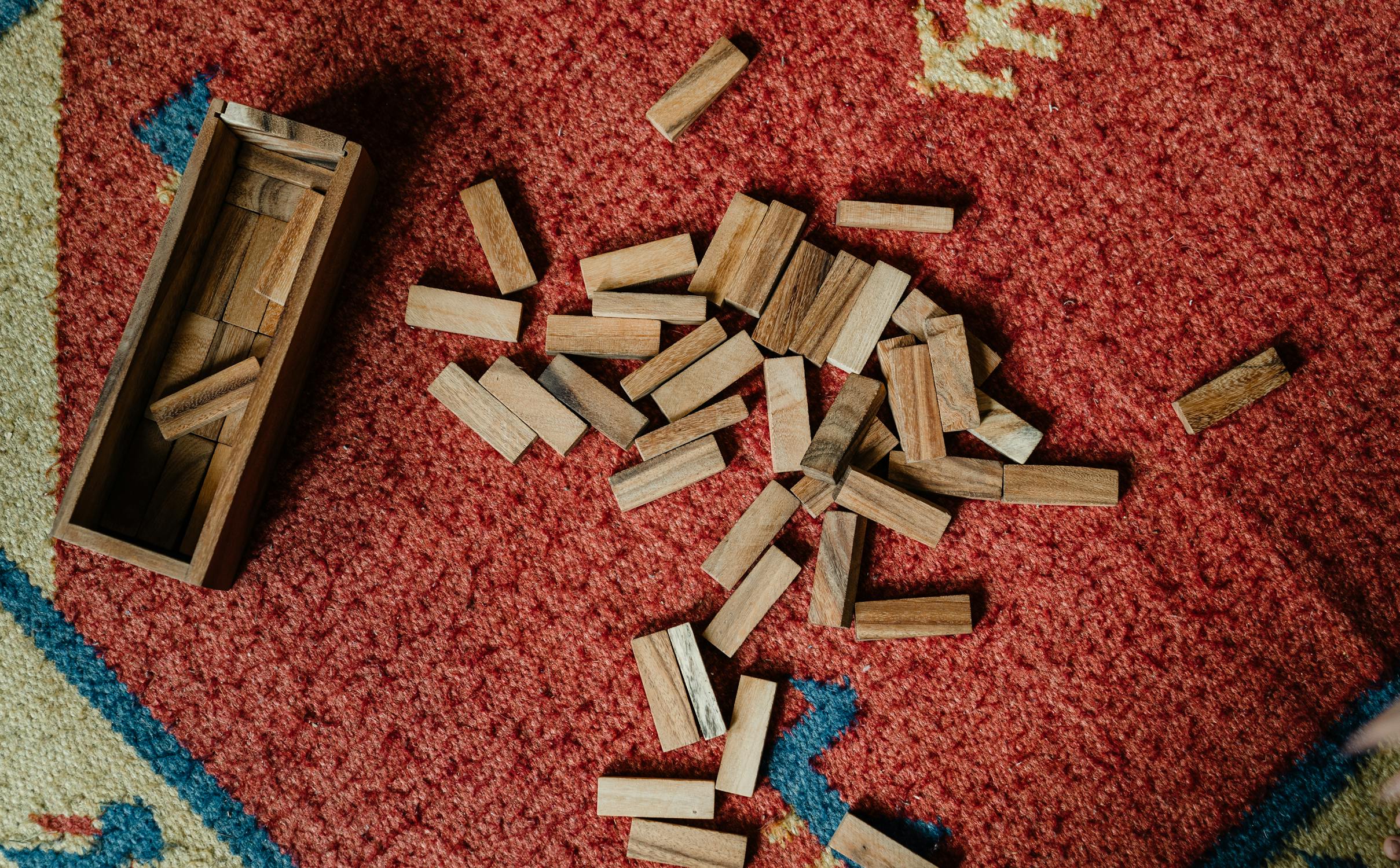 There's no question about it that Jenga is one of the most popular games in the world and its simplicity would make you want to play it more with family and friends.
Jenga only had 48 wooden blocks in the beginning until Leslie Scoot, its inventor decided to make it 54 which is divisible of 18 which happens to be her favorite number.
What should Jenga blocks be like?
The 54 wooden blocks need to be precision-crafted that would ensure its best playability, safety and usability. It should be made with high-quality natural hardwood.
In its early days in the eighties, it's said that beech wood was used for a time although other kinds of timber could be used like pine or fir.  Or soft timber could also be used for its production or dense timber, can be also acceptable. These items would be more durable than just common materials.
Until permanently the woods from Alder trees that are abundant on the West side of the Cascade Mountains in the states of Washington and Oregon were used for the Jenga sets we have right now.
It's been found that an Alfer tree is a good source of hardwood and it's not weeds and just for firewood. It has a good quality to be used for material on houses, furniture, and of course for Jenga.
What surface should each wooden block have?
The surface of every Jenga block should have a perfect and polished finish. This would ensure the safety of each block that would not cause any splinter to any player.
There's also the belief that rough blocks could make the tower too stable, unlike a more polished block that would make every game more fun and exciting since it makes the tower unstable.
How could you make your Jenga wooden blocks last for a long time?
Aside from making the blocks more lasting the block's texture is very important in the game. This is another aspect of the fun factor in Jenga.
A rough Jenga while making the tower more stable is harder for the players to pull the blocks. This would make the game quite unfair since the players would have no idea if the block he's about to pull would be stubborn.
There are things you could do to make your Jenga set more durable and to make the surface of your blocks more game-friendly and slippery so that things are fair for everyone playing.
You can smooth it first through sanding; if this works, then you don't have to apply anything to reduce friction with the Jenga blocks.
If it still doesn't work, you could apply candle wax or polyurethane. Remember that you might have to maintain the application of candle wax or polyurethane on the blocks.
The original components of Jenga are were made to provide the best gaming experience for players.
The bottom line is Jenga was designed and used the wood blocks with the given texture to make the game even more thrilling and fun.
It would be up to you if you want to make certain changes on the game's blocks. It's a fun experience that counts. Since the material is natural wood, you could expect some imperfections but that what makes the game more thrilling and exciting.
Also, wood tends to absorb moisture so there could be slight differences in weight among the blocks.
After Thoughts
Jenga continues to be patronized because of its quality that helps kids, teenagers and young people to have fun, get together more often, communicate and relax, go back to the basics and take time off from the internet, social networks and mobile games.
It lives up to its tag being the ultimate challenge. If you haven't played Jenga, then where have you been?
Jenga would always be the original tower building game of all time.
Related Articles: