As an Amazon Associate and affiliate with other third parties, HappyGiftsForKids earn from qualifying purchases and display advertisements.
Top 100 Amazon Best Sellers Toys and Games
Amazon Holiday Toy List
Cheap Discount Toys Online (Valid until Friday 10/08/2021)
Is Exploding Kittens appropriate?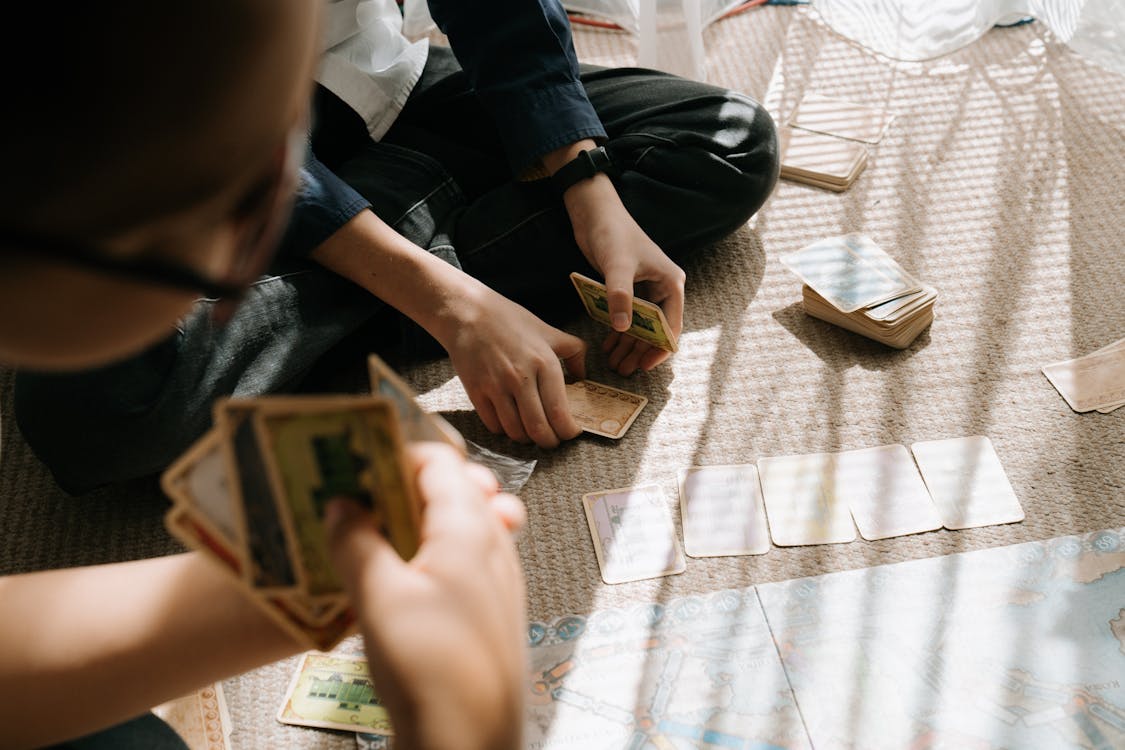 The original Exploding Kittens is geared towards ages 7 years old and up. It was exceptionally illustrated by Matthew Inman of The Oatmeal fame. It's a safe and kid-friendly card game as the creators eventually came up with the NSFW Edition of Exploding Kittens meant for adults.
Since its release in the market in 2015, Exploding Kittens became one of the most popular card games ever, even ranking 2nd in the most downloadable card game app in iOS. It was backed by the most people ever in Kickstarter history as the most funded as more than 219,000 people showed their support to make this happen. It has gained more than 45,000 positive reviews at Amazon alone. In this aspect alone that it's truly an appropriate game as many people believed and continue to believe in its entertainment value of play.
Exploding Kittens is a cross-generational kind of card game that bridges the gap for adults and kids to have a good time that could be played for a long time. People would a great sense of humor would truly enjoy it. It's appropriate for fun-loving card players that are not sensitive and too serious.
What makes Exploding Kittens tick?
The packaging alone shows it has been conceptualized to have a good quality in it. The presentation of the box is awesome as it's made to be durable and attractive at the same time. The box has a magnetic lid and has spaces inside for two decks and the rule book. There's also a secret addition to the games, and it won't disappoint you at all.
It would only take 2 minutes to learn the game, and there's no exaggeration to it. It's the truth! There are 56 cards in a deck with nicely illustrated artwork that includes Tacocat and Beard Cat from The Oatmeal alongside original artwork on each card. 
You could play as many cards as you like, and you'll end your turn by drawing a card. If the card is an exploding kitten and you cannot defuse it, then you are dead and out of the game. The last player standing wins. That's about it. The game is that uncomplicated and simple.
With the help of other cards and special combos, you could evade exploding. The design and concept of the game would never need to reshuffle the discard pile into the deck; hence there would always be a winner by the time the cards run out. This feature makes each game very quick, and it's a fast-phased game that even after how many games, it gets more fun than ever. 
It's simply a game about exploding kittens. It isn't meant to be stiff, serious, and the humorous nature of the cards adds to its lightness and enjoyability with no deep strategy needed. 
Overall, Exploding Kittens is about a good laugh and light-hearted card game with great replay value. It's all about having a great time with no room for being uptight. 
The ease of the game makes it a great gameplays for kids and adults as well. The silliness of the card game makes it a rare and unique indulgence for fun-loving people.
After Thoughts
I would say Exploding Kittens is appropriately exciting, fun, and simply funny. It's very quick and is very easy to learn, and that's incredibly awesome for any game time.
No frills but fun cards to play with and master the way to avoid those exploding kittens, and you'll triumph till the end.