As an Amazon Associate and affiliate with other third parties, HappyGiftsForKids earn from qualifying purchases and display advertisements.
Top 100 Amazon Best Sellers Toys and Games
Amazon Holiday Toy List
Cheap Discount Toys Online (Valid until Friday 10/08/2021)
Which Nerf gun for 5-year-old?
The love for Nerf guns could be passed on from one generation to another. A father who had a Nerf gun at a young age would gift his child with one early on too. They are very popular presents all-year-round and most especially at Christmas.
This tradition would live on, and young kids would be introduced to Nerf guns. Nerf has age-appropriate Nerf guns to get a 5-year-old kid. 
How to choose a Nerf gun for a 5-year-old?
In choosing a Nerf gun for a young kid of 5, the toy gun should be small, lightweight, and easy to fire and reload. Here are guides to make NERFing for a 5-year-old more fun.
Choose an age-appropriate smaller blater that they could hold conveniently without having a harder time to load and fire it.
Make sure it's lightweight as it would be best for a 5-year-old to handle it well without losing their balance. It would be better to eliminate battery-operated Nerf guns for less weight and bulkiness.
The Nerf gun should also be simple and easy to use, and magazine-fed guns are not fit for a 5-year-old since it would be hard to refill. 
Also, it should be simple to prime since younger kids still don't have a strong grip and coordination to prime a gun with a slide. The preferred toy gun is one with a loop or handles that that younger kid could easily grip.
Lastly, purchase a less powerful Nerf gun and just get powerful ones as they get older since they are harder to prime for them at this time.
Here are the top two Nerf blasters for a 5 year old. One comes in the form of a gauntlet, and the other one is a normal Nerf gun.
This Nerf Mandalorian Rocket Gauntlet is the perfect gift for a Nerf and Star Wars lover and fan. This weaponry is inspired by the Mandalorian, a mysterious, well-equipped bounty hunter in the Disney series of the Star Wars saga.
Load a Nerf Elite dart into the gauntlet, then press the button on the gauntlet to launch these darts. This gauntlet comes with 6 NERF Elite darts, and additional darts are being sold separately. 
Let your kid enjoy this Star Wars roleplay for hours of unlimited fun and enjoyment.
Pros:
It's a fun Nerf wrist blaster
The Nerf darts could be shot pretty far
This is a great toy for a 5-year-old
It shoots fast
All the bullets fit nicely
It comes with an adjustable strap that will fit many sizes of an arm
Great product
Cons:
The gauntlet might not stay put on the arm for some so it's better to fit it well and securely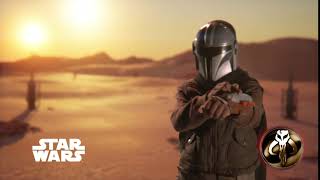 Where to buy:
The Sonic Ice Magnus Blaster gives frosty fun throughout the year. It's very cool-looking that's awesome for children. It has a 3 dart built-in magazine that's easy for the younger kids to operate.
Although it's geared for 6 and up, a 5-year-old could be able to handle it pretty well. It's the perfect toy gun to start your kid with Nerfing. 
Pros:
Good buy
It's a solid blaster for kids from 5 up
Frosty fun all year round
It wouldn't disappoint
A brilliant gun that works well
It gives many hours of fun
Great blaster for its price point
Works well and is fun to operate
Cons:
It might be difficult to load for a few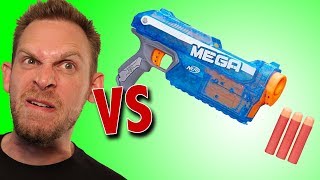 Where to buy:
Check the link below for more Nerf guns for the younger and smaller kids.
https://www.amazon.com/s?k=nerf+guns+for+younger+kids&ref=nb_sb_noss_1
After Thoughts
There would always be Nerf guns specially designed for toddlers and small children that are lightweight, small, and compactly designed to suit them. There is a variety of Nerf guns for the younger kids to help them begin their experience in the wonderful world of Nerfing and the Nerf nation as a whole.